One of the most frequent questions long-term expats living in Korea have is "How do I buy Korean stocks online?"
To answer this question, HAN GANG MAGAZINE has an entire Money Page dedicated entirely to personal finance, money management, small business, savings, banking & investing in South Korea.
Our partner, Sekki Deul YouTube, has an entire series on Investing in Korea. Be sure to check it out!
Buying stocks online in Korea
If you're a long-term expat living in Korea, then financial planning of some sort is in your interest. Find out how to find the best stock brokerage app in Korea.
Of course, many foreigners in Korea are interested what, if any, stock investment options are available for foreigners.
The good news is Korea has a robust, tech-driven retail investment environment, including tons of phone apps. The bad news is that anything related to legal or financial issues in Korea becomes very difficult and annoying for foreigners.
Issues can be anything from your Western last name being cut-off by Korea's 3-syllable name system, lack of English language ability, inability to verify foreigners' bank and/or alien registration numbers, and much more.
List of Stock Investing Apps in Korea
The following is a comprehensive list of stock investment apps in Korea. Note you are going to need to know how to at least write/type hangul using a Korean keyboard. You can easily copy paste these into iOS or Android.
BNK투자증권
BNP파리바증권
CIMB증권
CITI증권
CLSA증권
DB금융투자
DS투자증권
IBK투자증권
ING증권
JP모간증권
KB증권
KR투자증권
KTB투자증권
NH투자증권
SK증권
UBS증권
골드만삭스증권
교보증권
노무라금융투자
다이와증권
대신증권
도이치증권
리딩투자증권
맥쿼리증권
메리츠증권
메릴린치증권
모건스탠리증권
미래에셋대우
미즈호증권
부국증권
삼성증권
상상인증권
신영증권
신한금융투자
유안타증권
유진투자증권
유화증권
이베스트투자증권
초상증권
카카오페이증권
케이프투자증권
코리아에셋투자증권
크레디아그리콜증권
크레디트스위스증권
키움증권
하나금융투자
하이투자증권
한국스탠다드차타드증권
한국SG증권
한국투자증권
한국포스증권
한양증권
한화투자증권
현대차증권
홍콩상하이증권
흥국증권
Best Stock Investing App in Korea
Some personal research has indicated that these apps are the most highly recommended: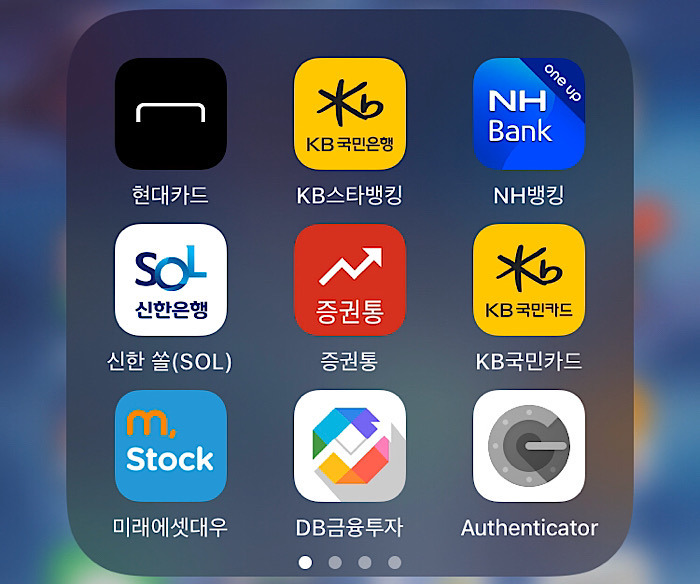 Can foreigners sign up for stock apps in Korea?
You don't need to actually be fluent in Korean to sign up for many of these, but you will need to have some low level to understand where to input your name, information, and not lose your entire bank account.
Each of these apps has its own hurdles for foreigners. As I mentioned above, some may limit the character field for your name because Koreans only have 3 syllable names.
Further, foreigners often are excluded from certain promotions like commission-free trading. If you are into day trading as a retail investor, this is a HUGE drawback, so be warned.
How easy is it to use stock apps in Korea?
I've been using the mobile app for Mirae Asset Daewoo for a few years now. I am known among my peers as the guy to go to for "signing up for the Korean Internet", as I know a lot of Korean Internet vocabularly.
Personally, if you are the type of person who gets easily frustrated, then you will want to get a Korean friend to help you. I've been fine with it, but each person has a different user experience.
However, if you are only interested in stocks and ETFs, most of these apps will be perfectly fine, especially if you get a Korean to help you set it up. As you probably know, "passive" investing is exactly what it is: passive. So you won't be messing with too much once you get it set up.
For other vehicles like ELWs, options, and such, you probably shouldn't even touch those if you're not fluent in Korean. Even if you are, you shouldn't touch them unless you're a financial professional.
Final word
Investing in stocks is something a lot of professional expats living in Korea are interested in but have trouble starting. I hope this helped you the reader out.
If you have any more brokerages that are open to foreigners, PLEASE leave a comment. I'd be interested myself!